Latest Campaign News
Vincent wins primary with over 92% of the Vote

The Democratic primary featured only two candidates but Vincent easily beat Noah Ynclan with over 92 percent of the vote.

Vincent said he believes a victory in November would push other legislators to focus more on working class Oklahomans.
"The reality is that electing one more Democrat is not going to make a sea change in the Legislature," Vincent said. "But a lot of Republicans (in the Legislature) do not serve the people, they serve lobbyists and they serve special interests. If I were to win it will let every single Republican up for election in 2018 know that their seats are not guaranteed and if they don't start serving the public they will be replaced."

NewsOK Article
Tuesday, August 8, 2017 12:00 AM
"The reality is that electing one more Democrat is not going to make a sea change in the Legislature," Vincent said. "But a lot of Republicans (in the Legislature) do not serve the people, they serve lobbyists and they serve special interests. If I were to win it will let every single Republican up for election in 2018 know that their seats are not guaranteed and if they don't start serving the public they will be replaced." ~ Steven Vincent
---
Saturday, August 5, 2017 9:47 AM
Save Oklahoma Schools
---
Sunday, July 30, 2017 7:23 AM
9 Days
9 Days



The primary election is coming up fast. August 8th is only 9 days from today. I am knocking on doors, making calls, and meeting voters every day. We are working as hard and fast as we can to try to get our message out.

Our message is simple:

We need to REPLACE the politicians who have failed our state. RESTORE revenue giveaways to lobbyists backed special interests and REBUILD Oklahoma's infrastructure, education system, and public health and safety agencies.

I am going to be honest with you, I am worried we may not have the funds to compete with a well funded Republican candidate who will take nearly unlimited donations from the same special interests who control our legislature now. I am worried we won't have the funds needed to mount an aggressive voter turnout campaign and I am worried I will not be able to let enough voters know that this special election is rapidly approaching and we need their vote in order to win.

This campaign is funded almost entirely by individual contributions from working class Oklahomans. Our average online donation is $38.74. I hate asking working class people for their hard earned money but we are facing a deadline August 8th and there are still many things we need to do to decisively win this primary.

If you can donate today, you can help us pay for a mailer to 2000 voters, printing another batch of walk cards (our volunteers are doing such a great job going door to door, we are running out), an election reminder robocall to 10,000 Oklahomans, paper, clipboards, pens, printer cartridges, and even bottled water for overheated canvassers.

We need your help...I need your help. Even small donations add up to a chance for big changes in Oklahoma.

Thank you from the bottom of my heart for all of your support.

Steve



---
Wednesday, July 26, 2017 6:51 AM
13 Days
From: Steven Vincent

Subject: 13 Days

Two weeks from yesterday, voters across Senate District 45 will head to the polls to vote in the primary. With your help, I know our campaign can achieve victory and we will be one step closer to making real, positive change for working families at the state capitol.

I'm knocking doors every day and talking to voters who want something different. Oklahomans are tired of corrupt politicians wasting their tax dollars on scandals and irresponsible leadership. They are tired of being forced to bear more financial burden while corporations get out of paying their fair share. We are all ready to see our state become a place where teachers earn a fair wage and parents are proud to send their kids to effective, well funded public schools.

Oklahomans have had ENOUGH of failed leadership, failed policies, and revenue failures and want someone who will fight for them, not special interests. I will fight for you.

I definitely can't do this alone and that's why I'm writing you today. You've been so generous with your time and donations. Campaigns are not cheap and we are working twice as hard to reach as many voters as possible before the primary election on August 8th. Can you pitch in today?

Will you donate to our campaign and send a message loud and clear that Oklahomans want a leader who will stand up for working families?
I could not have gotten this far without your help. My team of volunteers and supporters inspire me to keep going, even in this 100+ degree heat. Together, we can move forward and fight for each other. I hope you will stand with me today with the same will and determination that I will stand up for you as your next Senator.

Gratefully,

-Steven
---
Friday, July 14, 2017 7:39 AM
Thanks to revenue failures and broken budgets, Oklahoma's bond rating has been lowered. This means that money the state borrows will cost more due to higher interest rates.

A bond rating is the equivalent of a person's credit score and the lower the rating, the higher borrowers have to pay for credit.

This lower rating will cost Oklahoma tax payers an additional $8.5 million this year. Money the state doesn't have and can't afford because Republican politicians failed to re-instate the 7% GPT on horizontal oil drilling.


---
Wednesday, July 12, 2017 11:46 AM
Congratulations to Michael Brooks and Karen Gaddis who both won their special elections last night. Both Democrats won in heavily Republican districts by almost 10 percentage points. That may not sound like much, but for a Democrat in Oklahoma, these were blowouts.

This may indicate that voters have grown tired of the broken promises and failed policies of the Republican super majorities in the state legislature who have brought Oklahoma down in almost every major metric used to record success. Oklahoma now ranks at or near the bottom in teacher pay, education, infrastructure, public safety, and public health spending.

It's time to replace the politicians who got us into this mess, restore billions in revenue given away to lobbyist backed corporations and millionaires, and rebuild our educational systems, public health and safety agencies, and infrastructure.
Oklahomans are good people who have been poorly represented by those who made them promises that have not come to pass. I believe in Oklahoma. I believe in Oklahomans.
We can make this state better than OK if we all work together for the common good.
---
Tuesday, July 11, 2017 9:00 AM
Steven Vincent for Senate Campaign Previews First Mailer
The Vincent for Senate Campaign is proud to preview it's first primary campaign mailer. The mailer is in production now and will be mailed out in the next week to voters in Oklahoma.

"I am very proud of our message," said Steven Vincent, "I think voters are ready for a new direction at the State Capitol and I am ready to be that agent of change."

The mailers reflect Steven's campaign motto:

Replace. Restore. Rebuild.

Replace the Republican politicians who got us into this mess.

Restore billions in revenue given away to lobbyists backed corporations and millionaires.

Rebuild Oklahoma's educational system, crumbling infrastructure, and public safety organizations.

The flyer should reach Oklahoma voters the week before the August 8th primary. The general election is November 14th.

Please help out our campaign by donating today!
---
Monday, July 10, 2017 9:26 AM
There are lyrics in Rodgers and Hammerstein's classic musical, "Oklahoma!" title song that say, "You're doing fine Oklahoma, Oklahoma OK!"

I always thought the humble brag in that song represented Oklahomans well. We are proud people but not boastful. We don't like cockiness or arrogance. Oklahoma was founded by working-class farmers and laborers looking for a better life and little land to call their own.

In the last ten years, Oklahoma has gone from being proudly OK, to barely functional. We have slipped in almost every rating of success to the bottom of national lists. We fund education at nearly the lowest level in the country. We pay teachers barely above minimum wage. Our citizens die sooner and live with more health problems than comparable states.

One of the reasons for our high mortality rates was revealed in a study done by The Commonwealth Fund. Oklahoma saw a slight uptick from dead last to second from the bottom. Yay!?

Every single one of the top ten states in healthcare accepted the federal Medicaid expansion, only two of the bottom twelve did.

Oklahoma politicians have taken political stands that have hurt working-class Oklahomans. They have sentenced Oklahomans to sicker lives and earlier deaths.

If we could get back to an Oklahoma that is just OK, it would be a great improvement. We can't get there with the politicians who have been in power for the last ten years.


---
Sunday, July 9, 2017 7:08 AM
"I can say that cutting these programs, even if it looks to be necessary based on what funding the Health Department has and what they have to do to just make it through the year, is another example of how we're cutting things that will cost Oklahoma a lot more over the long run."

– Oklahoma Policy Institute Policy Director Gene Perry on news that the state Department of Health will cut about $100,000 from child abuse prevention programs (Source). The Oklahoma State Department of Health has been cut by 29 percent since 2009

---
Saturday, July 8, 2017 7:43 AM
This is a prime example of why Oklahoma voters deserve new leadership at the State Capitol. The politicians in power seem to believe they can act with impunity and commit acts that would have working-class folks thrown in prison.

If you are tired of constant scandals, criminal behavior, and embarrassment from our elected officials, vote for a new direction. Show these guys that they are accountable to the people of Oklahoma.

Vote for Steven Vincent, August 8th. This should go without saying but: I will not steal your money, and I will fight for you!
---
Friday, July 7, 2017 12:00 AM


A group effort to save a puppy abandoned in a dumpster was successful. The puppy, named Oscar, was taken to the Bella Foundation for medical treatment and to be placed for adoption.
---
Sunday, June 25, 2017 6:47 AM
Domestic violence is something I take personally. I have an interest in this issue because, as a child, I witnessed and experienced domestic violence firsthand. As I stated to the reporter who broke this story, I have no sympathy for any man who commits acts of violence against women or children. In my view, men who abuse women and children are cowards. They are one of the lowest kinds of criminals in that they prey on people they know, people who love and trust them and they use that relationship as a weapon to demean, control, and victimize.

Oklahoma has one of the highest rates of domestic violence in the country. We, tragically, have the third highest incidence of women being murdered by domestic partners in the United States. This should not be acceptable to anyone, especially someone running for office.

If elected, I will fight for the rights of every Oklahoman, especially vulnerable women and children. I will work to strengthen the laws against domestic violence and increase penalties for abusers and protections for victims.

There are options available for those suffering from domestic violence. The Oklahoma City Police Department recently opened the Palomar Center which offers multiple resources for people trapped in a violent relationship. The YWCA also offers resources and shelter for women.

If you, or someone you love, is trapped in a relationship with an abuser, please reach out and utilize these outstanding organizations.
---
Wednesday, June 14, 2017 10:27 PM
Retired Fire Fighters Association Endorses Steven Vincent for Senate
June 14, 2017 - The president of the Retired FireFighters Association today announced that his organization has voted to endorse Democratic District 45 Senate Candidate, Steven Vincent. Mr. Fina stated that after listening to Mr. Vincent's platforms and taking questions from the group during their June monthly meeting, they voted overwhelmingly to support his candidacy.

Vincent said, "I am honored and proud to have the support of these retired firefighters and their widows. They have served our state honorably and upheld their duty to the citizens of Oklahoma. They are heroes in my book and, if elected, I will do everything in my power to represent them in the Senate."

The primary election is August 8, 2017. Vincent has one Democratic opponent. There are seven Republicans running for the seat that was left vacant when their party's incumbent, Kyle Loveless, resigned because of ethics violations related to unreported campaign contributions.
---
Sunday, June 11, 2017 8:25 AM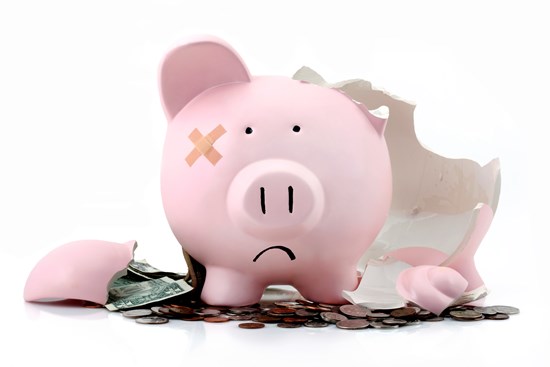 The State Legislature's last minute tax on working class smokers backfires. Will cost the state millions to defend and if the tobacco companies prevail, throw the state budget right back into failure...again.
We have to stop these financial games that are costing our state dearly.

We have to change the people we elect because the people who have been in power for the last ten years have bankrupted Oklahoma.

Please donate to or campaign if you want to change the direction of our state. Steven Vincent has a plan to replace the politicians who got us into this mess, restore the billions in tax cut giveaways to lobbyist backed corporations, and rebuild Oklahoma's education system, infrastructure, and public health and safety agencies.

https://secure.anedot.com/vincent-for-senate-2017/vincent4senate
---
Wednesday, June 7, 2017 6:35 AM
Ballotpedia is an excellent source of information. Registration is open for one more day, then we find out if there will be more than the six Republicans already registered to run in the primary for Senate in District 45. As of this morning, Steven Vincent is still the lone Democrat. If no other Democrats register to run, Steven will be the Democratic Candidate for Senator.

Putting another Republican in office in Oklahoma is like having a tire blowout on your car, and replacing it with another flat tire. We can't expect anything in Oklahoma to improve if we keep doing the same thing while expecting a different result.

If you can, please donate to the campaign. Whoever wins the Republican nomination, will have nearly unlimited campaign funds from lobbyists, corporate PACS, and their own party.

Our campaign is funded by people and Steven will fight for the people of Oklahoma every day.

Our average online donation is $45.76. Any and every donation helps and is appreciated. Every donation gives us a fighting chance to restore common sense and working class values to the Oklahoma Senate.

https://secure.anedot.com/vincent-for-senate-2017/vincent4senate


---
Saturday, June 3, 2017 6:27 PM
At least one Democrat is campaigning for the seat: Steven Vincent, of Mustang, a dispatcher for the Oklahoma City Police Department for the last 10 years.
---
Sunday, May 28, 2017 9:38 AM
Memorial Day
As we approach Memorial Day, I want to take a moment to honor the soldiers, sailors, airmen, and marines who have given their lives in the service of our country.
I have been very lucky in that my father, Ron Vincent, and grandfather, William G. Jarboe, and I all served and made it through our service unscathed. My grandfather was in the Air Force and served World War II in Europe and Okinawa. My father was also in the Air Force and served between the Korean War and Vietnam. I served from 1992 to 1998 in the Oklahoma Army National Guard, HHC 45th Infantry Brigade.

Every military man and woman lost during their service, is a tragedy to their family, friends, unit, and nation. We must never forget the over 1.3 million who have done so. We must never enter lightly into war. We must always take care of those we send to fight our battles when they return.
Tomorrow, I will go and visit the grave of my grandfather and thank him, once again, for instilling in me a sense of duty, honor, and service.

Please take a moment to remember the service men and women who have made the ultimate sacrifice during our 241 years as a country. That is the purpose of this holiday, remembrance of those lost souls who swore an oath and fulfilled it with their very being. It is not a holiday to thank the living, it is a day to honor our dead.

This is a poem written during World War I by one soldier attending the funeral of another. It still rings true today.

In Flanders fields the poppies blow
Between the crosses, row on row,
That mark our place; and in the sky
The larks, still bravely singing, fly
Scarce heard amid the guns below.

We are the Dead. Short days ago
We lived, felt dawn, saw sunset glow,
Loved and were loved, and now we lie
In Flanders fields.

Take up our quarrel with the foe:
To you from failing hands we throw
The torch; be yours to hold it high.
If ye break faith with us who die
We shall not sleep, though poppies grow
In Flanders fields.

~Lt. Colonel John McCrae
---
Wednesday, May 24, 2017 9:17 AM


Check out the actual email sent to Oklahoma politicians to thank them for saving oil companies hundreds of millions. Quite frankly, I think that a giveaway of tax revenue that huge deserves more than bacon wrapped chicken. Hey Republican super majority, you just sold out working class Oklahomans and bankrupted the state for what? Fancy chicken nuggets (and hundreds of thousands in campaign donations from the lobbyists who own you).

If you have had enough of this nonsense, please donate to my campaign today. You can bet the Republican nominee will have unlimited money and bacon wrapped chicken coming his or her way from oil company lobbyists.

***Donate***

---
Wednesday, May 24, 2017 8:34 AM
"We put together what we could with 51-vote [revenue-raising] measures. These are horrible funding levels. We are massively underfunded in state government."

-House Budget Chairwoman Leslie Osborn (Republican), introducing budget proposals in a midnight committee meeting last night
---
Wednesday, May 24, 2017 12:00 AM
There is overwhelming popular support for the restoration of historical GPT rates, yet Republican legislators continue to seek new ways to nickle and dime working class Oklahomans to keep up the billions in tax breaks to their lobbyist backed buddies.
---
Tuesday, May 23, 2017 11:55 PM
The shame is that when voters moved Republicans into control, first in the House in 2004 and later in the Senate, they expected a different — a better — approach to governing. What they seem to have gotten instead, particularly as the Republican majority has grown, is simply a variation on a theme, where voter wishes take a back seat to politics and where statesmen are few and far between. It's as tiresome and disappointing as ever.

---
Wednesday, May 17, 2017 12:00 AM
Oklahoma schools are closing and teachers are being fired because of tax cut giveaways to wealthy, out of state, oil companies. Even Republican representative Leslie Osborne admits huge tax cuts for the rich were a terrible mistake that is destroying our state. If you are tired of seeing Oklahoma plunge off a fiscal cliff, elect people with the political will and courage to stand up to lobbyists and oil companies.

I will stand up for working class Oklahomans and restore lost revenue. I will do everything in my power to rebuild Oklahoma's failing education system, crumbling infrastructure, and struggling state agencies.

Please help me if you can. I need your support or another Republican politician will be elected and continue the same tax cut giveaways that have decimated our state.

The one announced Republican candidate, Dian Means, wrote this:

"I believe our government over taxes and over spends. We have the revenue; we just need to be good stewards of it."

"Currently, our educational costs are estimated be 50% of the State of Oklahoma current budget. We must be more efficient with our educational dollars. If we cut the waste and the abuse, we can easily take care of our students and teachers."

"We tax too much and over spend. We have a budget shortfall. If we have a budget shortfall at our homes, we are forced to cut spending. We have cut taxes in Oklahoma, but then did not cut spending accordingly. Cutting out waste and abuse, we would not need to raise taxes."

"Respectfully,
Dr. Diane Means"

Respectfully, Dr. Means, the philosophy of cutting taxes to the bone has failed our state, our schools, our teachers, and our children. I invite you to go to any public school in this state and look teachers in they eye and tell them they just need to cut costs a little more. That they just need to be better stewards of taxpayer money. That they are abusing the system.

Voters have a choice on August 8th. More of the same crazy ideology that got us where we are, or a new direction based on true fiscal responsibility.

Please go to our website and donate if you can. You can bet my opponent will be well funded by lobbyists and oil company PACS.

Donate Here!

---
Tuesday, May 16, 2017 7:53 AM
Candidate to Speak at Democratic Monthly Meeting
The Oklahoma County Democratic Party has it's monthly meeting tonight at 3700 N. Classen Blvd. Secretary B. C. Phillips has invited Senate Candidate Steven Vincent to attend and to give a short speech.

The meeting runs from 6pm to 7pm and all Democrats and those interested in joining the Democratic party are invited to attend.

For more information, click here.


---
Monday, May 15, 2017 10:37 PM
Campaign Fundraising Off to a Good Start
The Vincent for Senate campaign put out a request for donations to help purchase 10,000 postcards and the response was overwhelming. An anonymous donor pledged to match up to $200 in donations to help reach the goal of $406.85. In less than 12 hours, over $570 was donated and with the matching $200 donation totaled $770.

Candidate Steven Vincent said, "I am blown away by the generosity of our donors. I am humbled and grateful for the incredible response."

Steven said the campaign's next goal is to raise an additional $1000 by Friday, May 19th. "We need to raise a total of between $45,000 and $75,000 before the general election on November 14th. It seems like an impossible goal, but I believe in the people of Oklahoma. I believe together, we can achieve anything."

If you would like to donate to the campaign, please click here.


---
Thursday, May 11, 2017 1:15 AM
Mustang Times Interviews Steven Vincent
May 10, 2017

Steven Vincent was interviewed by Jon Watje, managing editor of the Mustang Times newspaper about his ongoing campaign. The resulting article was featured on the front page.

Mustang Times
---
Wednesday, May 10, 2017 12:58 AM
Steven Vincent Gives First Campaign Speech
May 8, 2017
Yukon, Oklahoma
The monthly meeting of the Canadian County Democrats was attended by candidates Steven Vincent for Senate District 45 and Michael Brooks-Jiminez for Senate District 44. The meeting also featured Native American Liaison, LaRenda Morgan and was chaired by Canadian County Democratic President, Jody Harlan.

Steven introduce his campaign slogan; Replace, Restore, Rebuild. "It's a simple concept based on the old school saying for teaching kids the basics," Steven said, "The three r's used to be; reading, 'riting, and 'rithmetic. Today in Oklahoma we need a new set of r's; replace, restore, and rebuild. Replace the politicians who have failed us, restore the revenue lost to lobbyist driven tax cuts for rich corporations, and rebuild Oklahoma's schools, infrastructure and public safety."

Steven says he looks forward to speaking at other county democratic party meetings and any event where concerned Oklahomans want to hear a way forward for our state.


---
Wednesday, May 10, 2017 12:20 AM
Brother, can you spare a dime?


---
Friday, May 5, 2017 11:11 AM
Vincent for Senate 2017 Officially Registered
Latest updates from the campaign: Friday May 5, 2017, the Vincent for Senate 2017 campaign filed "The Statement of Organization Candidate Committee Form" with the Oklahoma Ethics Commission today. This is the first step in becoming an official candidate for Oklahoma State Senate District 45. The registration is part of the legal requirement for any candidate or candidate committee representing a candidate running for state office.

Steven Vincent stated, "Insuring my campaign follows all state laws and is completely transparent, honest, and compliant is my top priority. We have seen several recent examples of politicians who thought they were above the law and are now paying a steep price, as they should."

The primary for the Senate seat in Oklahoma District 45 is scheduled for primary on August 8, 2017. So far, Steven Vincent is the only declared candidate.

Oklahoma Ethics Commission

---
Wednesday, May 3, 2017 4:27 PM
It's going to go fast. We will need lots of help to win this election. If you are tired of revenue failure, incompetent representation, and being embarrassed by the bills our legislature puts forward that completely ignore three years and billions of dollars in deficits, support Steven Vincent. He will work hard for working class Oklahomans and spend his time and energy on repairing the budget, rebuilding education, and restoring public safety.

We are not doing fine Oklahoma and that is not OK.

DATES and DEADLINES
Primary Election: Tuesday, August 8, 2017
Registration Deadline: July 14, 2017
Absentee Ballot Request Deadline: 5 p.m. August 2, 2017
Early Voting: Thursday, August 3, 8 AM - 6 PM
Friday, August 4, 8 AM - 6 PM
Saturday, August 5, 9 AM - 2 PM

General Election: November 14, 2017
Registration Deadline: October 20, 2017
Absentee Ballot Request Deadline: 5 p.m. November 8, 2017
Early Voting: Thursday, November 9, 8 AM - 6 PM
Friday, November 10, 8 AM - 6 PM
Saturday, November 11, 9 AM - 2 PM
NOTE: If a Primary Election is not required, the Special General Election shall be held August 8, 2017.
---
Tuesday, May 2, 2017 12:00 AM
Do politicians at the state capitol have nothing better to do than spend time on a law that makes it legal for predatory lenders to charge over 200% interest to already strapped Oklahomans?

The people who wrote this bill and voted for it should be ashamed.
HB 1913 substantially increases the cost of credit for many Oklahomans

This bill would allow lenders to charge interest more than 4 times higher for an installment loan than what is allowed under current Oklahoma law.

Under current law, lenders can charge up to $450 in fees for a loan of $1500. Under HB 1913, that same loan would come with interest charges of up to $2,108 – more than four times as much.

HB 1913 only benefits the high-interest lenders who are pushing it

HB 1913 effectively subsidizes the predatory loan industry by allowing them to use the courts to collect on loan debt. This bill supports the industry at the expense of Oklahomans.

Many organizations strongly oppose this bill, including: AARP, Catholic Charities, Oklahoma Women's Coalition, Oklahoma Conference of Churches, and Oklahoma Policy Institute.
---
Tuesday, May 2, 2017 12:00 AM
Our highways will become more dangerous because of cuts to the Department of Public Safety. Troopers limited to 100 miles per day. I travel 44 miles round trip to my job and home. Look for a corresponding increase in accidents and a decrease in response times.
---
Monday, May 1, 2017 10:37 AM
Oklahoma faces another revenue failure. This is bad governance. Something needs to change.
---
Monday, April 17, 2017 12:00 AM
Oklahoma City Police Officers are operating under manpower shortages. Less cops on the street means more crime and more danger for Oklahoma citizens.
---
Sunday, April 16, 2017 12:00 AM
It is tragic that our best teachers have to weigh leaving the state and children they love to make a living wage.
---
Friday, April 7, 2017 12:00 AM
The Oklahoma Department of Human Services says the "reduction scenarios at almost every level depicted can be accurately described as ranging from the terrible to the unthinkable."
---
Friday, January 27, 2017 12:00 AM
Oklahoma ranks 49th in physician to patient ratio. HB1013 would grant medical professional nurse practitioners full practice authority and help relieve the physician shortage across our state.
"Giving full practice authority to nurse practitioners is not a radical idea. It's law in 21 other states, including neighboring Colorado and New Mexico. The U.S. Department of Veterans Affairs recently granted full-practice authority to NPs working in VA facilities across the country."
This bill is stuck in senate and needs to move forward.


---
Sunday, January 1, 2017 12:00 AM
---
Tuesday, November 29, 2016 12:00 AM
Less troopers means more accidents on our state highways.
---
Thursday, October 2, 2014 12:00 AM
Mary Fallins decision to refuse the Medicare expansion has cost our state billions of federal dollars. Dollars Oklahomans have paid in and that have been sent to other states and denied 114,000 Oklahomans health insurance.